---
CFC Campus Map
Note: this map is slightly out-of-date and does not reflect recent changes and additions to the CFC sites. A new map will be available soon. Corrections to the current map are as follows:
Community Commons is now known as Appel Commons.
Fitness West has been expanded to include a weights-only facility within Class of '26 hall, on the other side of Noyes Community Center from the existing facility in Class of '28 hall, now cardio-only.
Schoellkopf has been moved to Teagle Hall and is now conveniently located on the floor above the existing Teagle site.
Click on the map for a larger image.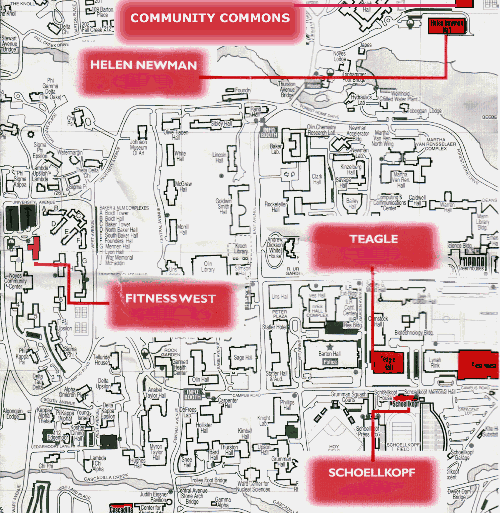 ---
Feedback or questions? E-mail us at fitness@cornell.edu
Copyright © 2002, Cornell Fitness Centers and Cornell University. No logos, photographs, or graphics on this site may be reproduced without written permission.
All rights reserved.